MSS IT Training Series - Manic Mondays - Microsoft Outlook
Microsoft Outlook is a versatile component of the Microsoft Office Suite for users to manage personal information and to communicate with others. It helps you in managing your email messages, appointments, contacts, and tasks, as well as making reminders and tracking activities. In this article, we will give a very brief introduction on some of the major functions of this software.
Mail
Outlook can function as an email client connecting to Microsoft Exchange using a proprietary protocol, as well as to standard mail servers using POP3 or IMAP protocol. It provides a multipane view for easy browsing of your mailboxes. You can use Word to compose email. Moreover, it is bundled with an effective client-side junk mail filtering tool.


Calendar
The calendar function is highly sophisticated and feature rich. After marking your appointments and events on the calendar, you can add sound or message as a reminder. Calendar items can be coloured for easy identification. You can display the calendar in different views: a day, a week, a work-week, and a month.


Contacts
Outlook comes with a powerful personal contacts database. Besides email addresses, you can use it to store various pieces of information such as job titles, phone numbers, addresses, and notes for each of your correspondents.


Tasks
The "Tasks" tool assists you to maintain a "To-do list" easily. It helps you to record the tasks of your various duties and projects. You can set priority and due date to each task.


Journal
You can keep track of your activities using the "Journal" tool. Journal can automatically record all the email your sent and received, and keep track of how long you spent in other Office programs like Word, Excel, and PowerPoint .


Notes
The "Notes" tool provides an electronic version of the Post-it sticky notes. You can create notes with different colours and set reminders for each individual note.
Outlook is a popular email clients used in enterprises. It is included in Office Standard, Professional as well as Microsoft 365 editions. Its popularity keeps on increasing due to the feature-rich functions and its ability to keep in sync with mobile and embedded systems.
Event Information
Event Date
04-25-2022 11:45 am
Event End Date
04-25-2022 12:45 pm
Capacity
50
Registered
23

[View List]

Available Place
27
Cut Off Date
04-25-2022 11:00 am
Individual Price

Free
Speakers
Marc Kondrup
Operations Director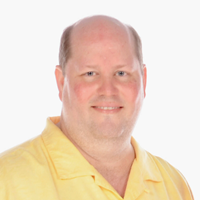 Gary J. Hires
IT Director