Upcoming events
07-19-2023
11:00 am
-
1:00 pm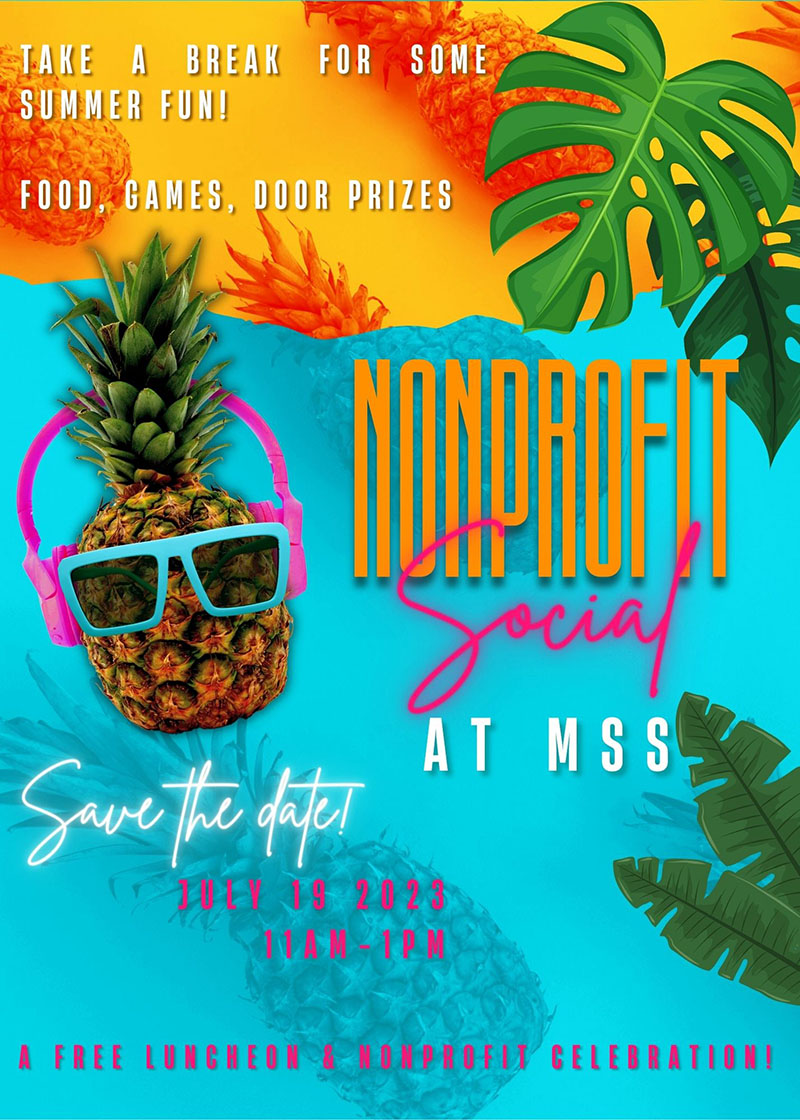 Nonprofit Social at MSS
Wednesday, July 19
11 a.m. to 1 p.m.
Take a break for some summer fun! Enjoy Food, Fun, and Fellowship at this nonprofit celebration featuring a story by the incomparable Sue Roseberry.
All Midland Nonprofit staff are invited to attend this FREE event. We'll enjoy lunch, networking and fun together. This is a great opportunity to build relationships with others working in the nonprofit sector.
Reservation is required due to limited space.