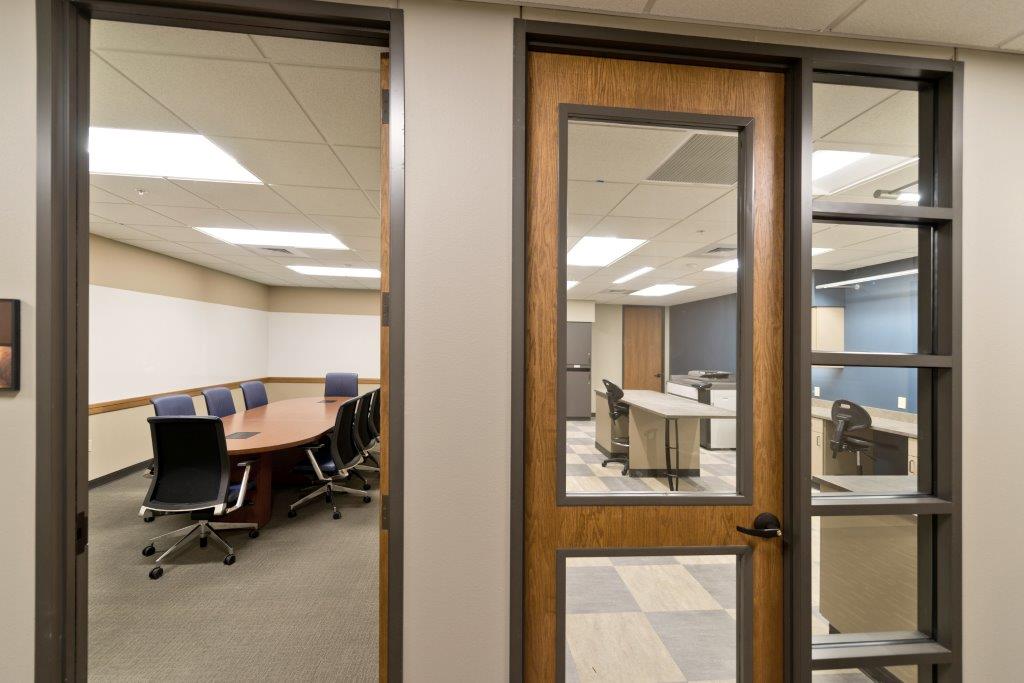 The shared spaces concept is based on the premise that the ability of nonprofits to provide quality, affordable social services depends on their ability to develop and maintain crucial infrastructure resources. More than just offices, shared space facilities can become sustainable centers that help nonprofit organizations strengthen their communities.
Promoting collaborative space and shared services can help build a thriving and sustainable nonprofit sector in a number of ways, including increasing visibility of nonprofits in the community, lowering overhead costs, and supporting the creation of new initiatives.
Midland Shared Spaces offers reasonable rents and attractive leases, driven by a philanthropic aim rather than strictly market conditions. Shared amenities, such as conference, board, training, break rooms, workrooms, mailing centers, and common areas; enrich nonprofits by giving them access to previously unattainable resources. Finally, nonprofit centers foster collaboration between tenants, ranging from shared administrative functions to joint programs, bringing increased stability, affordability, and mission enhancement to participants.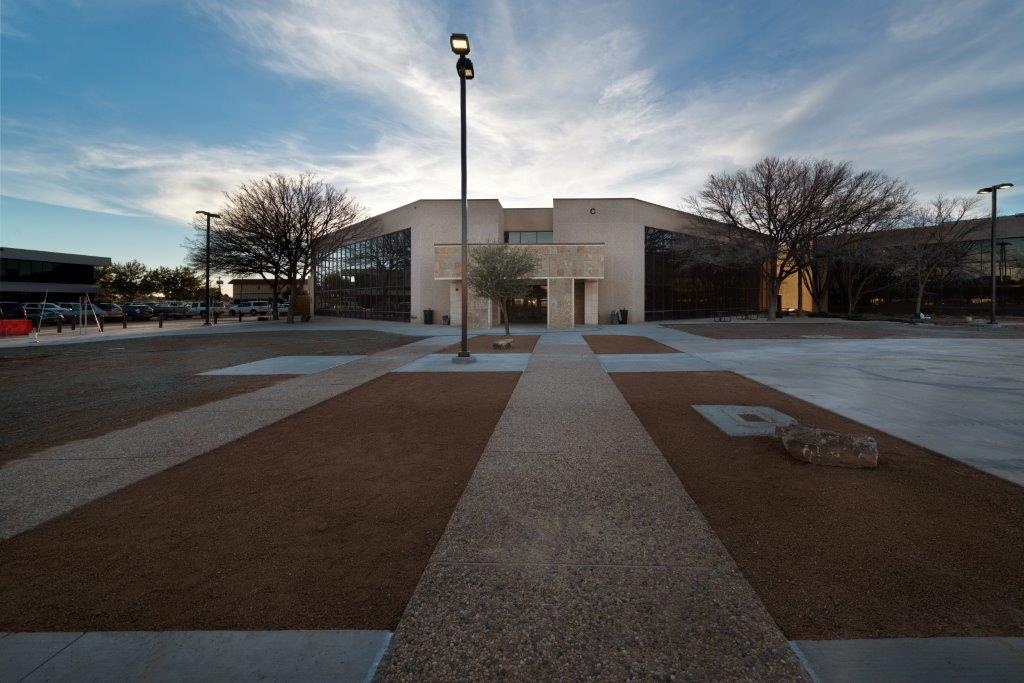 Midland Shared Spaces is the first shared spaces project in the Permian Basin. Located on A Street, just north of Wadley Avenue, the conveniently located building is home to the administrative offices of nonprofit organizations serving residents in Midland and throughout the Permian Basin.
With the opening of our 42,000 square foot multi-segment nonprofit facility in January 2014, Midland Shared Spaces joins a network of more than 150 Centers throughout the United States and Canada. Like other shared space developments, MSS offers its nonprofit tenants:
Reasonable rents and attractive leases
Common area facilities, including board rooms, training facilities and staff lounges
Onsite project staff that facilitate opportunities to share resources and consolidate administrative functions
Our Mission Statement:
Midland Shared Spaces enhances nonprofit efficiency, provides affordable workspace and back office services and fosters collaborations that better serve the nonprofits and people of Midland County.
Our History: 
March 2011

The journey begins. A small group of Midlanders began asking the question, "What can we do to better serve those with greatest need in our community?"

June 2011

Research began. After learning about shared spaces they elected to pursue the idea.
Abell Hanger Foundation determined that the project was a necessity for Midland and decided to fast track the project by dedicating full time staff.
Steering Committee was established.

August 2011

Steering committee began meeting on a consistent basis to tackle the challenges and create a new nonprofit entity - Midland Shared Spaces.

September 2011

First Board Elected

November 2011

Small contingent from the group travelled to shared spaces in Charlotte, NC; Dallas, Texas; and to Chicago, IL for training by the Nonprofit Centers Network.

February 2012

Midland Shared Spaces became incorporated.

May 2012

Hillcrest School building was selected as the MSS Site.

February 2013

Midland Shared Spaces was granted 501(c)(3) status.

January 2014

Tenants moved into the Class A building "Midland Shared Spaces"
...the story continues...