MSS Mission Statement
Midland Shared Spaces enhances nonprofit efficiency, provides affordable workspace and back office services
and fosters collaborations that better serve the nonprofits and people of Midland County.
The MSS Story
A modern attractive building with state-of-the-art IT equipment and on-site professionals at a
rental price beyond compare. [MSS] is a component of our success.
~Thomas Elrod, Executive Director of Agape Counseling Services of West Texas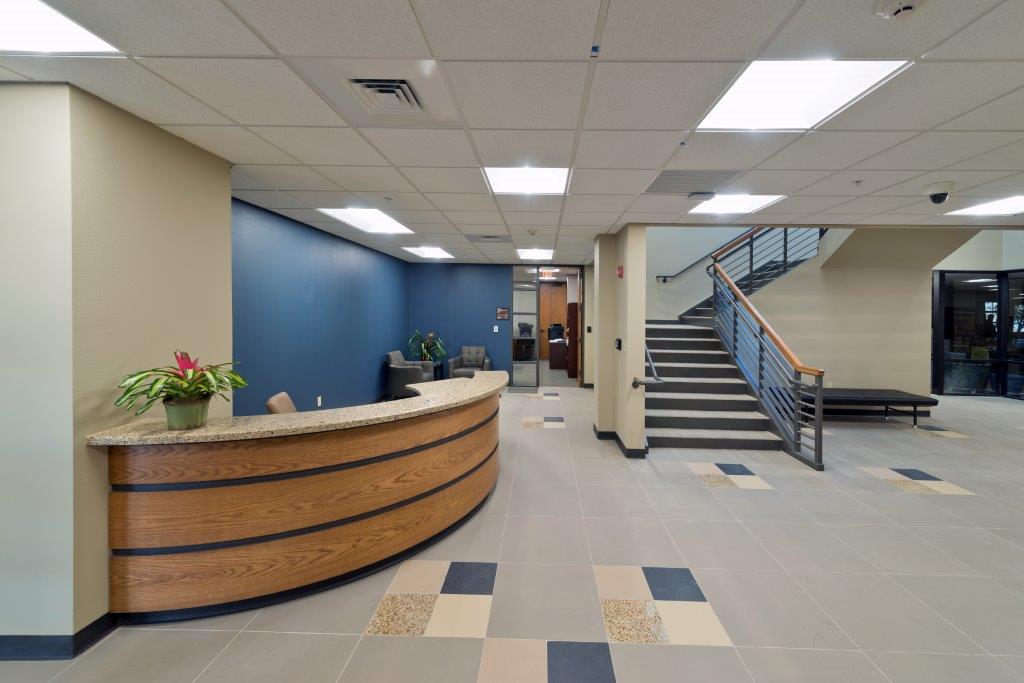 MSS began as an initiative of the Funders Roundtable. In June of 2011 the Abell-Hanger Foundation Board made the decision to expedite work on an initiative to address the problem of increasing pressure on nonprofit organizations to find affordable lease space. The first meeting of the MSS Steering Committee took place in August 2011. In May of 2012 the former Hillcrest School was purchased, and the building project was substantially completed in December of 2013. The first tenants moved in January 2, 2014. MSS was established to enhance nonprofit efficiency, provide affordable workspace and back office services, and foster collaborations that better serve the nonprofits and people of Midland County. Our goal is to provide quality services that allow the nonprofits to focus on meeting the needs of our community.
The MSS Impact
There is shared knowledge between the different organizations at [MSS] - the years and the diversity of experience.
~Bill Shuey, Executive Director of Camp Fire West Texas (Retired)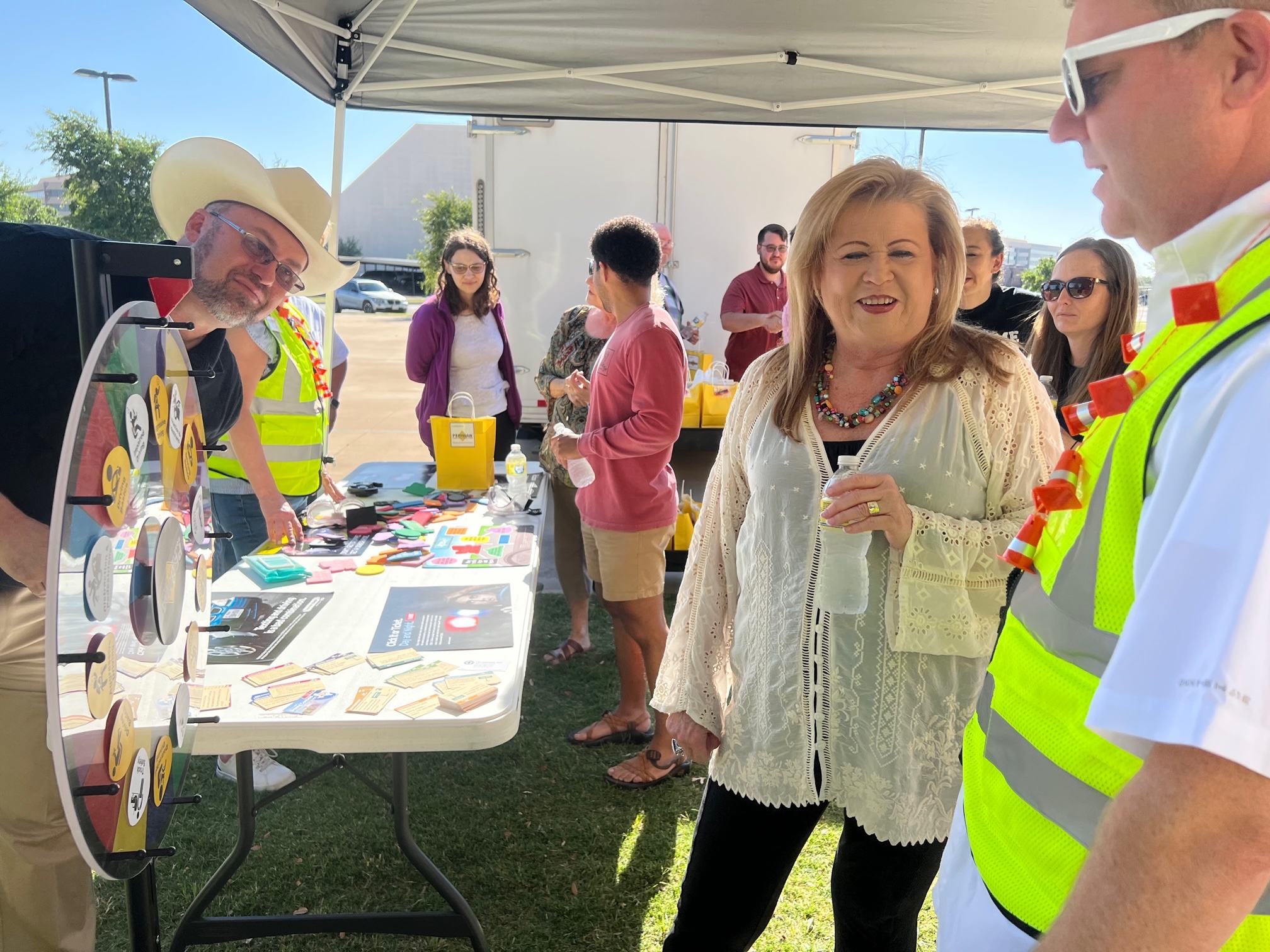 At the core of the MSS mission is an effort to enhance nonprofit efficiency through our programs and services. Our goal is to enable nonprofits to use their resources more effectively for direct client services and less for overhead and "survival." Focusing resources to change lives allows our corporate partners to have a lasting effect on our community. Affordable workspaces and current technology combined with regular opportunities for interaction and collaboration across agencies make MSS a vibrant hub of nonprofit activity. MSS continues to expand as we work to impact nonprofits throughout the West Texas region. With shared resources, a nonprofit focused podcast, and an online regional nonprofit database, MSS is helping to create nonprofit awareness and a conduit for collaboration across the region. Through collective impact and the shared space/service model, MSS amplifies donor giving through meaningful strategic efforts.
MSS is a very unique and highly valuable resource in the community, not only to those organizations
located in the building but extending to the community.
Deborah Goodman, CEO of Hospice of Midland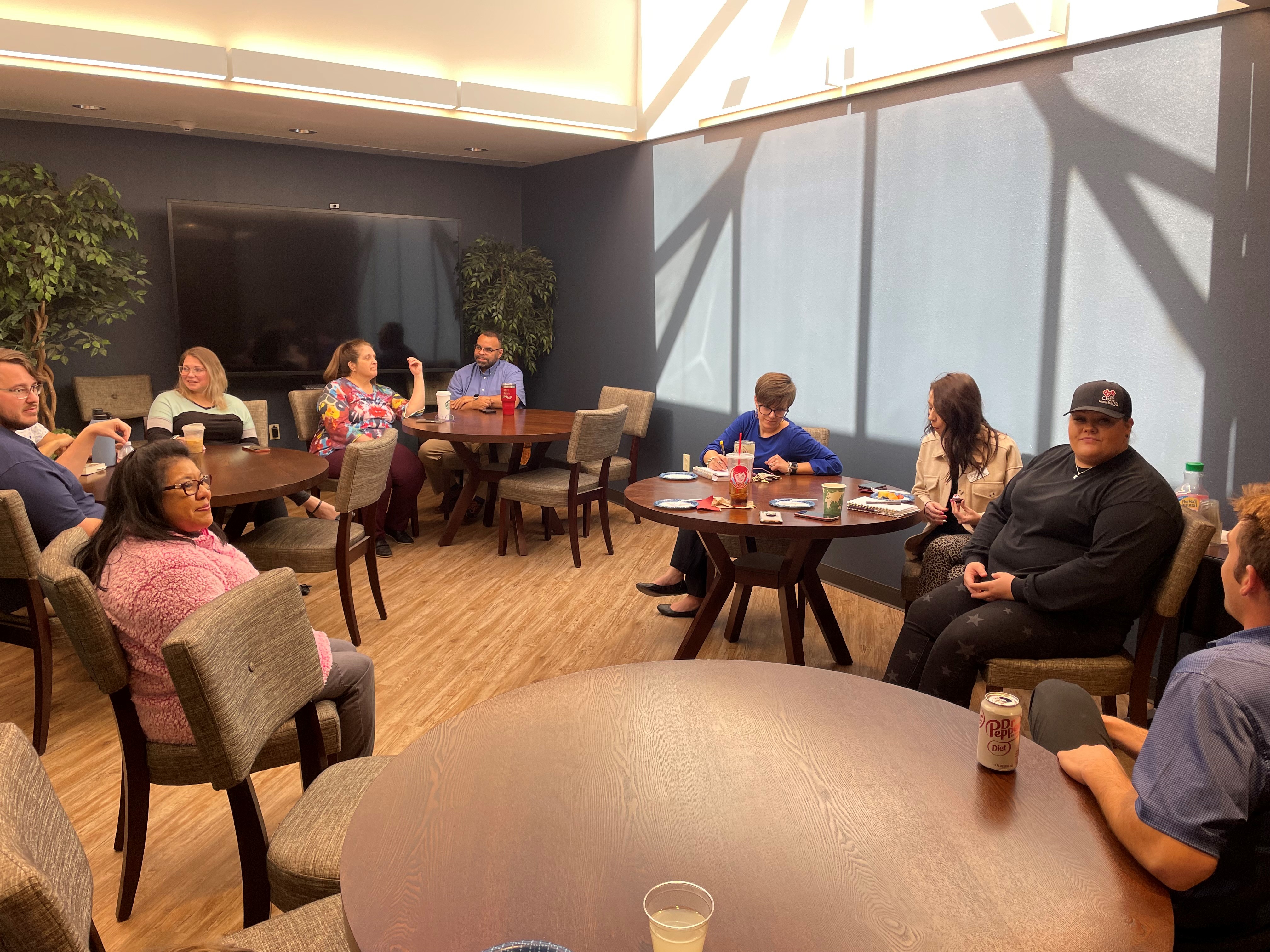 MSS is so much more than office space. Collaboration is a key value of MSS. We strive to create a professional environment and a culture of "together we can achieve more." MSS focuses on collaboration in three areas: internal opportunities with tenants, external opportunities with nonprofits, and opportunities with the community at large.
Inside the walls, MSS encourages interaction not only by the facility's design, but also through programs that specifically bring people together. Tenant executive directors gather every other month to discuss challenges facing our tenancy, nonprofits in general, and the community. The purpose of this meeting is to identify opportunities to support one another or collaborate to address community needs. In 2022, MSS launched "Coffee Talk" a one-hour peer support and open discussion forum for all tenant staff. Finally, monthly tenant socials help break down barriers and encourage staff members to build relationships outside their own agency. These efforts, combined with the shared physical spaces, provides many opportunities for relationship building and organic collaboration.
In addition to fostering collaboration, MSS is an active partner in collaborative community efforts. MSS is a founding and active partner in the Permian Basin Gives Day initiative. Over three years, MSS has served as a steering committee member, helping to raise over $3.5 million for nonprofits thoughout the West Texas region.