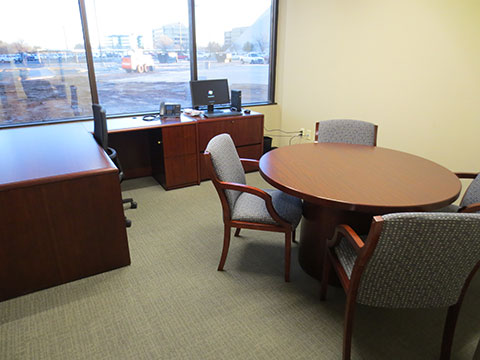 At its core, the MSS mission is to provide quality, professional office space to nonprofits serving in Midland County. Each office suite is equipped with state-of-the-art phones, computers, and configurable furnishings. The facility includes impressive meeting rooms and catering facilities to accommodate a wide range of needs. Tenant agencies are provided access to shared meeting spaces at no additional cost.
All the services your organization needs to be successful are available including in-suite printing, scanning, and fax capabilities; fully equipped break rooms and kitchens; high-efficiency workrooms with color copy/print and scanning equipment; high-speed internet connections; training space, large meeting space, and conference/board rooms; convenient, hassle-free and move-in ready offices and much more. Our convenient location gives you easy access to all of Midland!
MSS is currently 100% full. For more information regarding tenant services, email MSS Executive Director Autumn Vest or call (432) 685-0400, ext. 404.